Oil Change Service in Cedar Falls, IA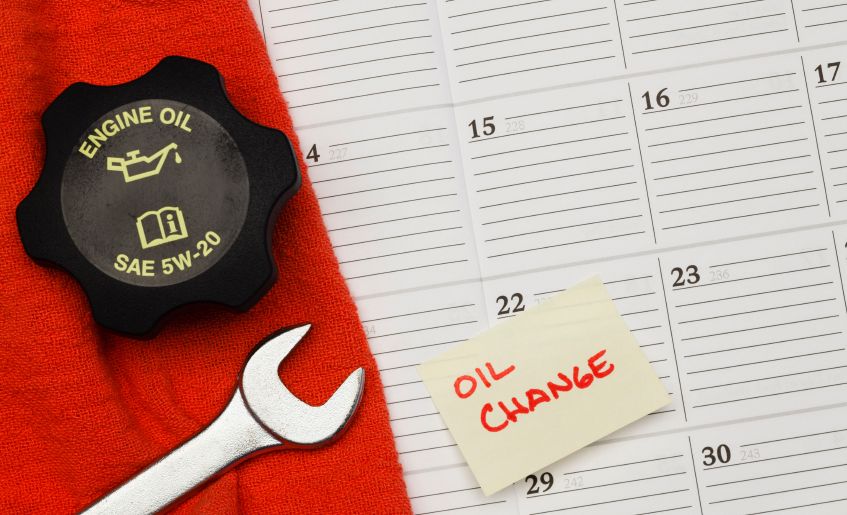 Service Hours
​319-242-3120
| | |
| --- | --- |
| Monday | 7:00 am - 6:00 pm |
| Tuesday | 7:00 am - 6:00 pm |
| Wednesday | 7:00 am - 6:00 pm |
| Thursday | 7:00 am - 6:00 pm |
| Friday | 7:00 am - 6:00 pm |
| Saturday | 7:00 am - 6:00 pm |
| Sunday | Closed |
Have you been hearing some strange noises coming from under the hood? If your car is not performing like it used to, you may be in need of an oil change. Since it is an important part of lengthening your engine's lifespan, it is imperative that you keep up to date on this routine maintenance. Fortunately, here at Dan Deery Toyota, our expert technicians are here to help! When you know you are in need of this service, come on over to our service bay during our convenient business hours.
Oil Change Service
If you are unsure of what this service entails or why you need to get it done on a routine basis, we are happy to fill you in. When we complete an oil change service, we take your old, dirty oil and replace it with new amber liquid. The reason we do this is to keep the engine lubricated and clean with fresh oil. Over time, the previous oil will pick up dust and get murky and so it won't be able to grease the engine like it used to. To make sure you always keep your engine running like it should, we recommend getting this service completed every three to six months. You can also check your Owner's Manual for more timeline details that are specific to your make and model.
Dan Deery Toyota
The technicians here at Dan Deery Toyota are ready to get you fixed up and on your way! We also have some online tools to help you out with this process. Set aside your time to come in when you complete our Schedule Appointment form on our website. This feature is found under the 'Service' tab for easy access. If you are not sure if you need to come in yet, feel free to use our Ask a Tech option under the same drop-down. Once we receive your inquiry, our knowledgeable staff will work hard to give you a detailed answer as soon as possible. You can also get your tires rotated at the same time here since both services have similar timelines.
Is your vehicle ready to get some routine maintenance done? Then come on by Dan Deery Toyota for an oil change service in Cedar Falls, IA. When you visit, our technicians will swap out the old lubricant for the new and on your way in no time! Our dealership is located at 7404 University Avenue in Cedar Falls, IA.

Testimonials
GOOGLE
12-15-2019
GOOGLE
12-14-2019
Helpful and honest, surprisingly
CARS
12-11-2019
CARGURUS
12-9-2019
CARGURUS
12-9-2019
CARGURUS
12-8-2019
"auto purchase/trade in"
DEALERRATER
12-8-2019
GOOGLE
12-7-2019
GOOGLE
12-7-2019
CARGURUS
12-7-2019
GOOGLE
12-6-2019
CARGURUS
12-6-2019
GOOGLE
12-1-2019
CARGURUS
11-29-2019
"Best Car Buying Experience"
DEALERRATER
11-24-2019
GOOGLE
11-23-2019
CARGURUS
11-20-2019
CARGURUS
11-20-2019
Relatable
CARS
11-17-2019
GOOGLE
11-17-2019
YELP
11-16-2019
GOOGLE
11-14-2019
CARGURUS
11-7-2019
GOOGLE
11-7-2019
Great experience
CARS
11-6-2019
GOOGLE
11-5-2019
GOOGLE
11-4-2019
CARGURUS
11-3-2019
CARGURUS
11-2-2019
GOOGLE
10-31-2019
GOOGLE
10-31-2019
CARGURUS
10-29-2019
CARGURUS
10-27-2019
CARGURUS
10-24-2019
Read More